Immerse Yourself in Gaming: The Ultimate Guide to Gaming Headsets
When it comes to gaming, a high-quality headset is more than just a piece of equipment; it's your gateway to immersive gameplay, clear communication with teammates, and an overall enhanced gaming experience. In this guide, we'll explore four exceptional gaming headsets, each with its own unique features and specifications that cater to a variety of gaming preferences. Whether you're a competitive esports player or a casual gamer, these headsets promise to elevate your gaming audio to new heights.
1. HyperX Cloud II Gaming Headset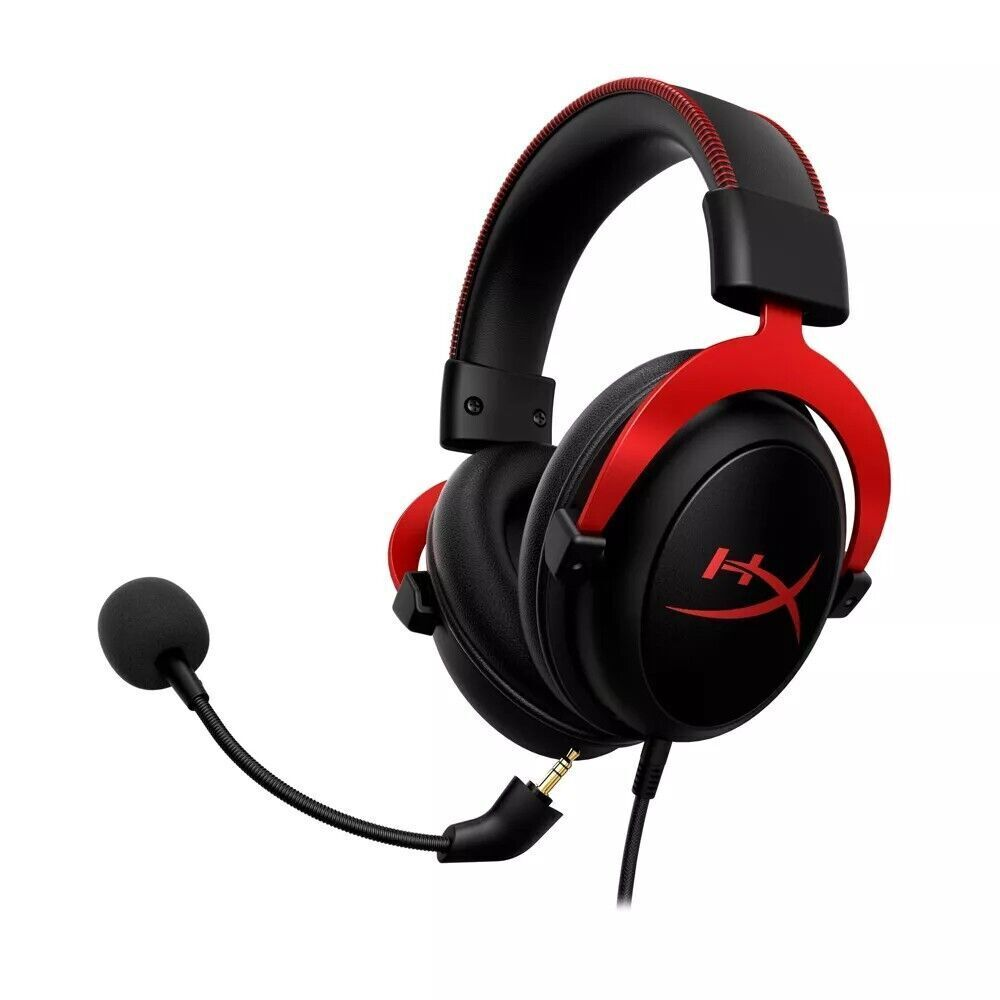 The HyperX Cloud II is a favorite among gamers for its balanced sound, comfort, and affordability.
Sound Quality: The Cloud II features virtual 7.1 surround sound for an immersive gaming experience. With 53mm drivers, it delivers clear and precise audio, allowing you to pinpoint enemy footsteps and gunfire.
Comfort: Memory foam ear cushions and a padded headband ensure comfort during extended gaming sessions. The closed-back design provides passive noise cancellation, immersing you in your game.
Microphone: The detachable noise-canceling microphone ensures crystal-clear voice communication with your teammates. It's TeamSpeak and Discord certified for seamless online play.
Compatibility: The Cloud II is compatible with PC, PlayStation, Xbox, and mobile devices, offering versatility for all your gaming needs.
2. SteelSeries Arctis Pro Wireless Gaming Headset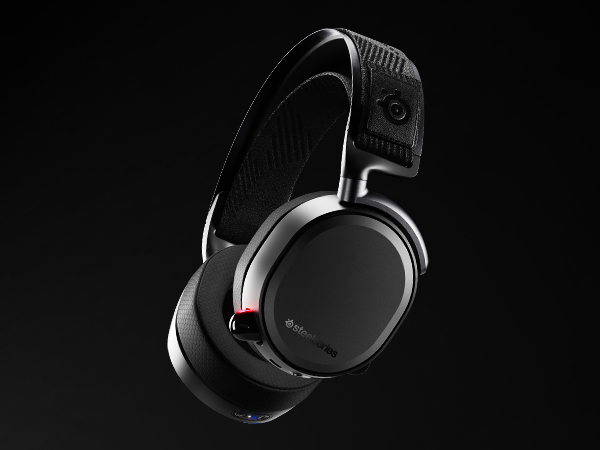 For audiophiles and those seeking wireless freedom, the SteelSeries Arctis Pro is a premium choice.
Sound Quality: The Arctis Pro boasts high-resolution audio, delivering rich and detailed sound. The 40mm drivers reproduce audio with exceptional clarity, whether it's the subtle nuances of a soundtrack or the precise positioning of in-game sounds.
Wireless Connectivity: This wireless headset offers lag-free 2.4GHz wireless audio. The included transmitter base station allows for customizable audio settings and even supports dual wireless connectivity, enabling you to simultaneously use the headset on your PC and another device.
Microphone: The ClearCast bidirectional microphone provides studio-quality voice clarity and noise cancellation. It's retractable, ensuring it's there when you need it and out of the way when you don't.
Design: The Arctis Pro features an aluminum alloy frame for durability, and the ski-goggle suspension headband provides a comfortable and secure fit.
3. Logitech G Pro X Gaming Headset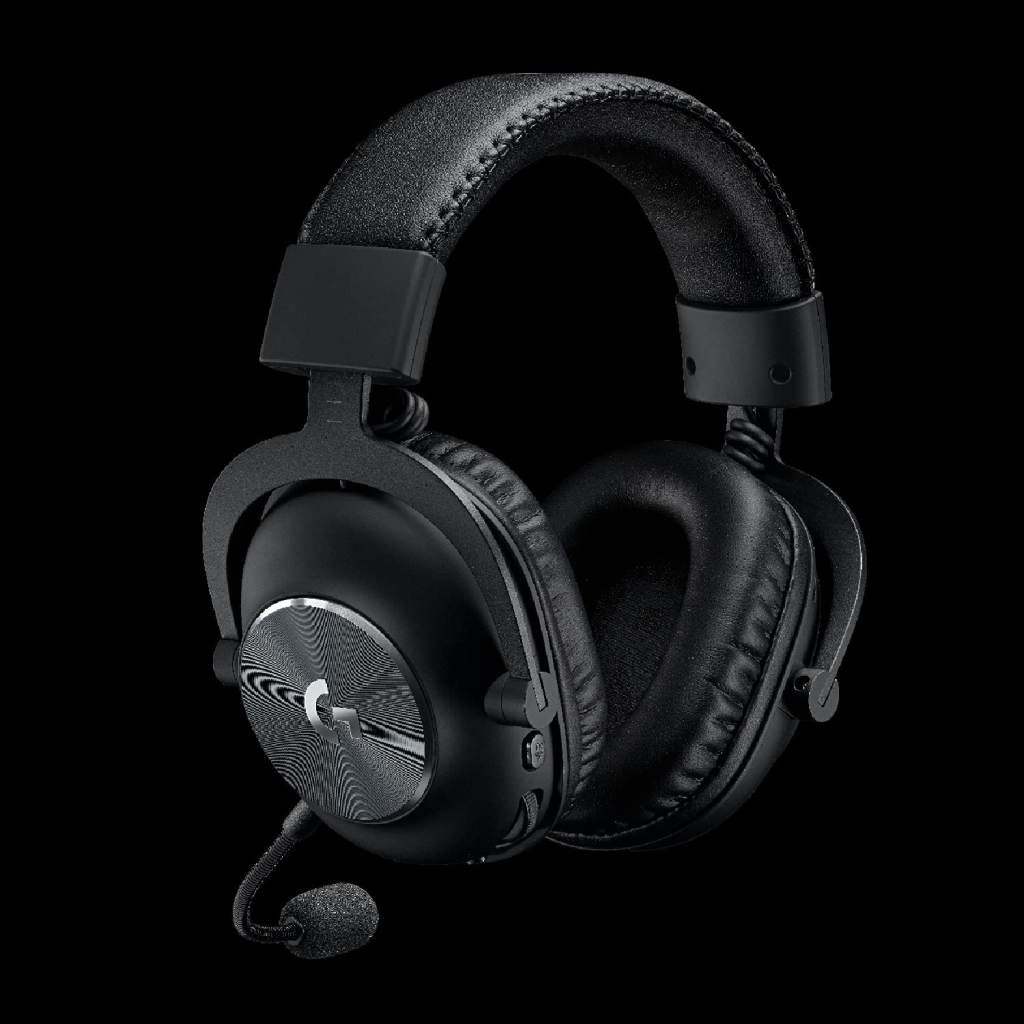 For gamers who prioritize customization and pro-level performance, the Logitech G Pro X is an excellent choice.
Sound Quality: The Pro X features 50mm drivers and DTS Headphone:X 2.0 technology for precise and immersive sound. It includes customizable sound profiles via the G HUB software, allowing you to fine-tune your audio to your liking.
Microphone: The Blue VO!CE microphone technology offers real-time voice filters and noise reduction, ensuring your voice comes through with clarity. It's an ideal choice for streamers and content creators.
Comfort: Memory foam earpads and a lightweight design guarantee comfort during extended gaming sessions. The headset also comes with a premium carrying bag for easy transport.
Design: The Pro X's pro-grade design includes a durable steel and aluminum frame, ensuring longevity and stability.
4. Corsair HS70 Pro Wireless Gaming Headset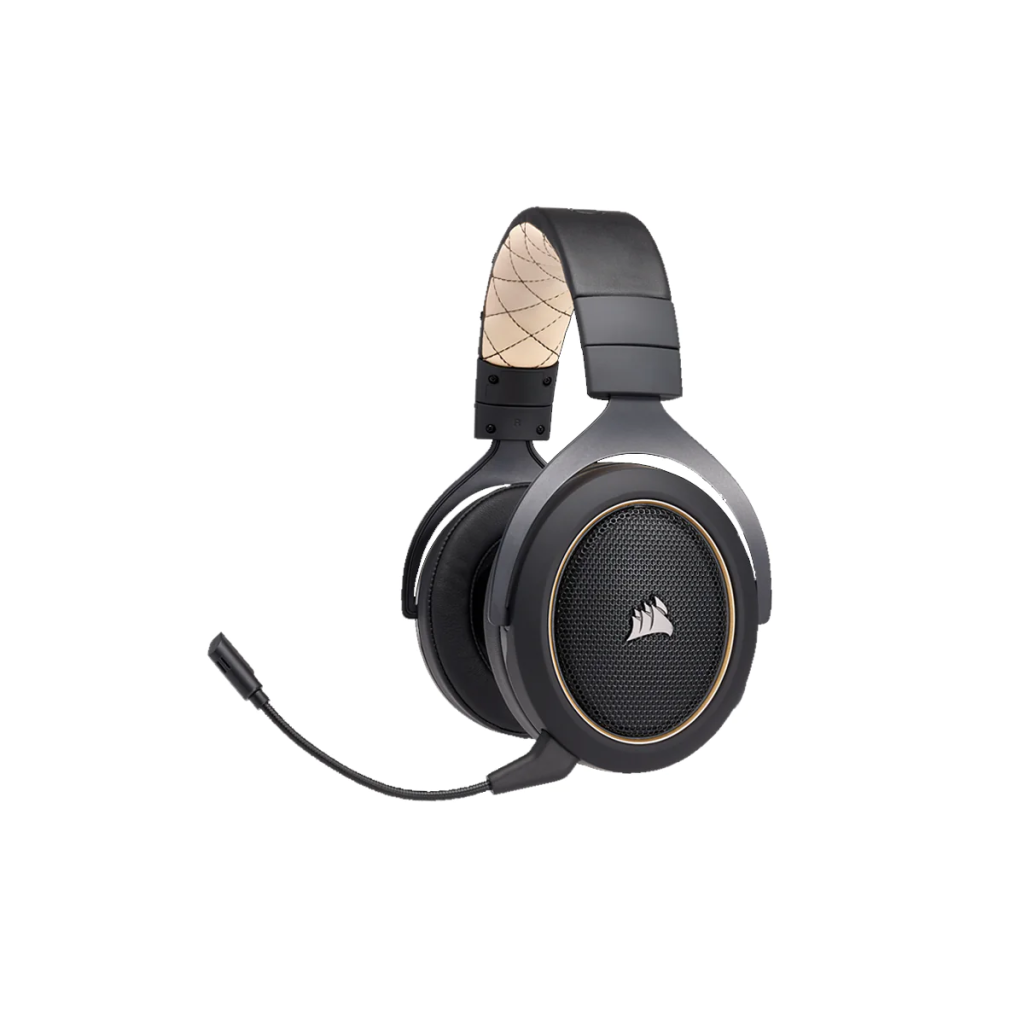 The Corsair HS70 Pro offers wireless convenience and a balance between performance and affordability.
Sound Quality: This headset features custom-tuned 50mm neodymium audio drivers, providing clear and accurate sound reproduction. The wireless connection delivers low-latency audio for a responsive gaming experience.
Wireless Connectivity: Utilizing a USB wireless transmitter, the HS70 Pro offers a reliable wireless connection with up to 16 hours of battery life on a single charge.
Microphone: The unidirectional noise-canceling microphone ensures that your voice is heard clearly without background distractions.
Comfort: Plush memory foam ear cushions and an adjustable headband provide comfort during long gaming sessions. The headset's durable construction ensures it can withstand the rigors of gaming.
Conclusion:
Selecting the right gaming headset is essential for a fully immersive gaming experience. Each of these gaming headsets offers exceptional audio quality, comfort, and features that cater to different gaming preferences. Whether you prioritize comfort, audio quality, or wireless freedom, there's a gaming headset on this list that's perfect for you. So, gear up, put on your headset, and dive into your favorite games with audio that takes your gaming adventures to the next level.