In the world of competitive gaming, comfort, support, and style are essential factors that can significantly impact your performance and overall gaming experience. A high-quality gaming chair isn't just a seat; it's your gaming throne. In this comprehensive guide, we'll explore four exceptional gaming chairs, each equipped with unique features and specifications designed to cater to various gaming preferences. Whether you're a professional esports player, a dedicated streamer, or a casual gamer, these gaming chairs promise to take your comfort and performance to the next level.
1. Secretlab Omega Series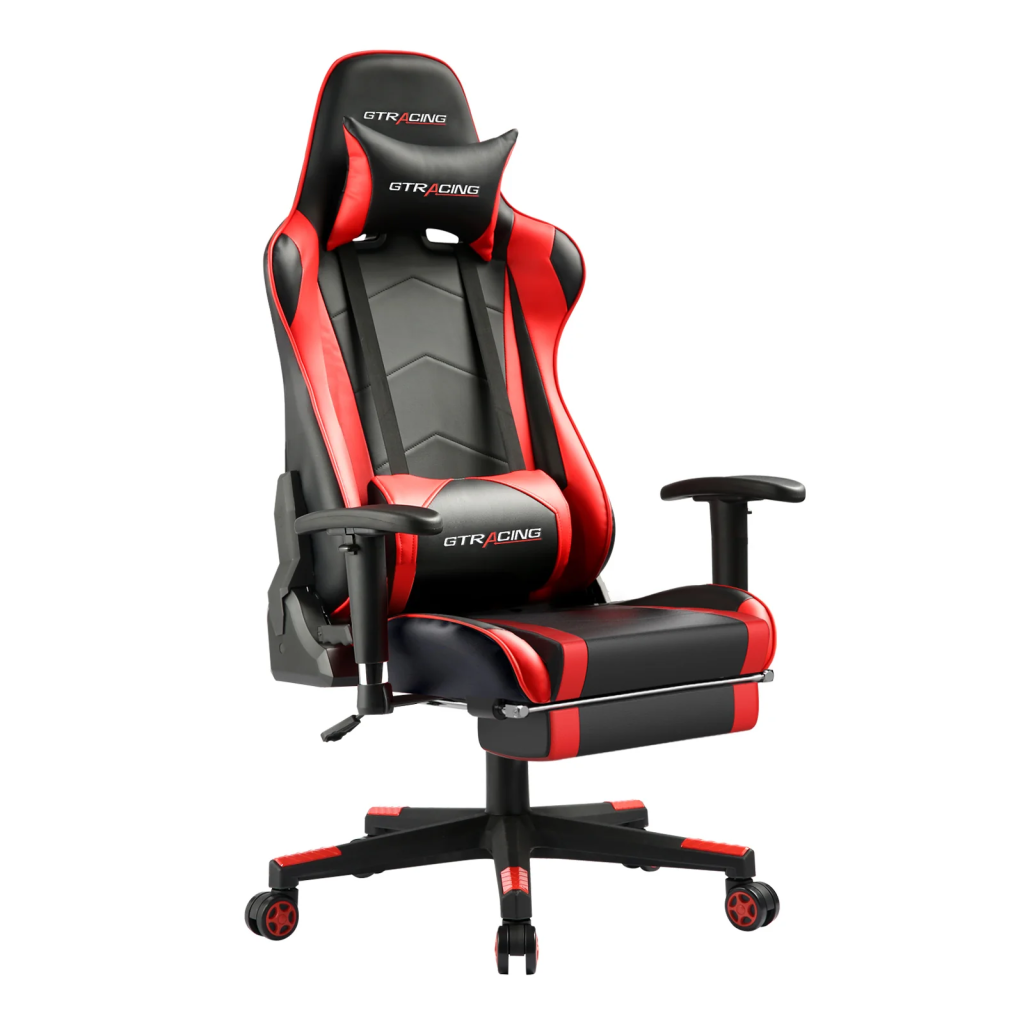 The Secretlab Omega Series is a gaming chair designed for those who demand ergonomic excellence and premium comfort.
Ergonomics: Built with an emphasis on ergonomics, it features lumbar support and a multi-tilt mechanism with four locking positions, ensuring you find the perfect seating position for marathon gaming sessions.
Material: Wrapped in high-quality PU leather, the Omega Series chair exudes luxury and durability. It's available in various color options to match your gaming setup.
Durability: The chair's steel frame construction ensures long-lasting use, even under heavy gaming conditions.
Tilt Mechanism: The multi-tilt mechanism allows you to recline the chair and lock it at various angles, adapting to your comfort and gaming style.
2. DXRacer Formula Series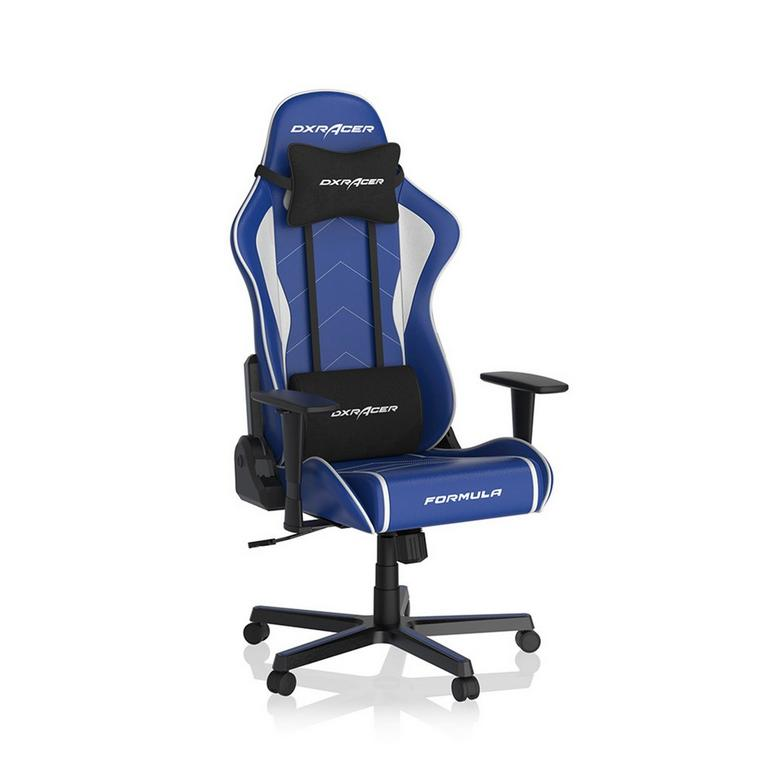 DXRacer is a well-known name in the gaming chair industry, and the Formula Series offers a blend of style and support.
Ergonomics: Designed with ergonomic principles in mind, it provides lumbar and neck support, ensuring a comfortable and healthy gaming posture.
Material: The chair is covered in high-quality, breathable PU leather and features customizable logos and color options.
Adjustability: With 3D adjustable armrests and a tilt mechanism, you can fine-tune the chair to your preferences.
Durability: The Formula Series chair features a strong aluminum base and durable construction for long-term use.
3. Noblechairs Hero Series
Noblechairs' Hero Series is a gaming chair that combines premium materials with a sleek design.
Ergonomics: Featuring exceptional lumbar support and adjustable armrests, it prioritizes ergonomics to ensure a comfortable gaming experience.
Material: Upholstered in real top-grain leather or PU leather, the chair offers a luxurious feel and is available in various designs.
Durability: The Hero Series is known for its robust steel frame and high-quality components, built to withstand years of intense gaming.
Design: It boasts a subtle yet elegant design, making it a stylish addition to any gaming setup.
4. AKRacing Masters Series Pro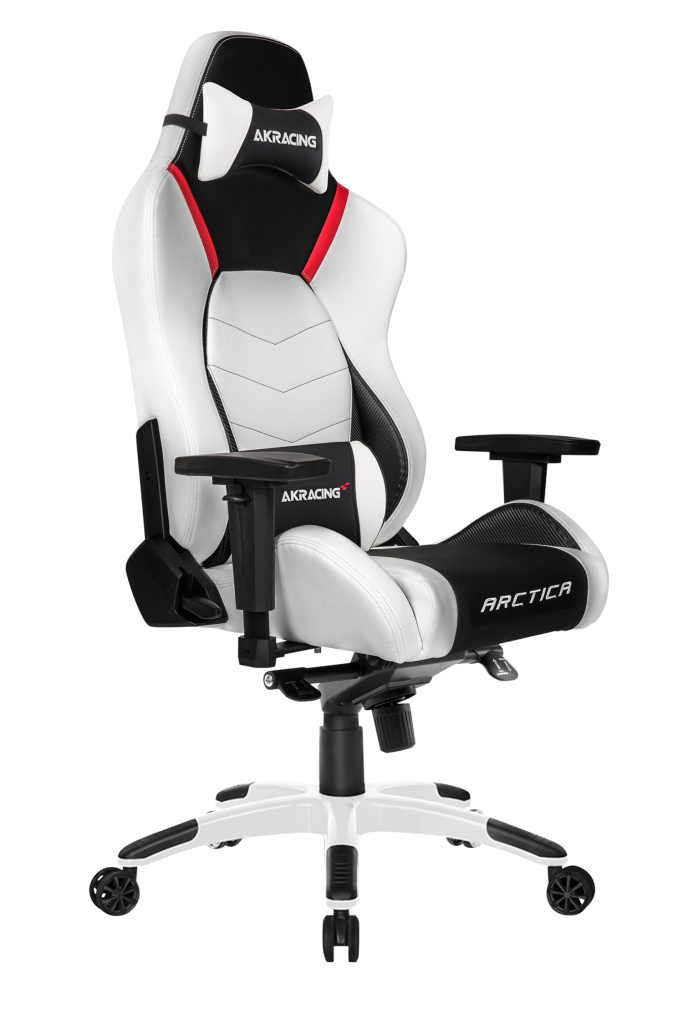 The AKRacing Masters Series Pro is designed for gamers who seek a combination of comfort, durability, and performance.
Ergonomics: With adjustable lumbar support, a recline function, and 4D armrests, it offers a customizable seating experience.
Material: The chair is upholstered in high-quality PU leather, providing a blend of comfort and durability.
Durability: The chair's steel frame and robust construction are built to endure long gaming sessions and provide lasting support.
Design: It features a sporty racing-style design with various color options, adding a touch of gaming flair to your room.
Conclusion:
A gaming chair is a critical investment for any serious gamer. Each of these gaming chairs offers unique features and specifications to cater to different gaming preferences. Whether you prioritize ergonomic support, material quality, or stylish design, there's a gaming chair on this list that's perfect for you. So, gear up, choose your throne, and embark on epic gaming adventures with the utmost comfort and style at your fingertips.