In the realm of PC gaming, a high-quality keyboard is your gateway to precision, speed, and control. It's where every keypress matters, and having the right gaming keyboard can significantly impact your gaming performance. In this comprehensive guide, we'll explore four exceptional gaming keyboards, each equipped with unique features and specifications designed to cater to various gaming preferences. Whether you're an FPS enthusiast, a MMO champion, or an all-around gamer, these keyboards promise to elevate your gaming experience to new heights.
1. Corsair K95 RGB Platinum XT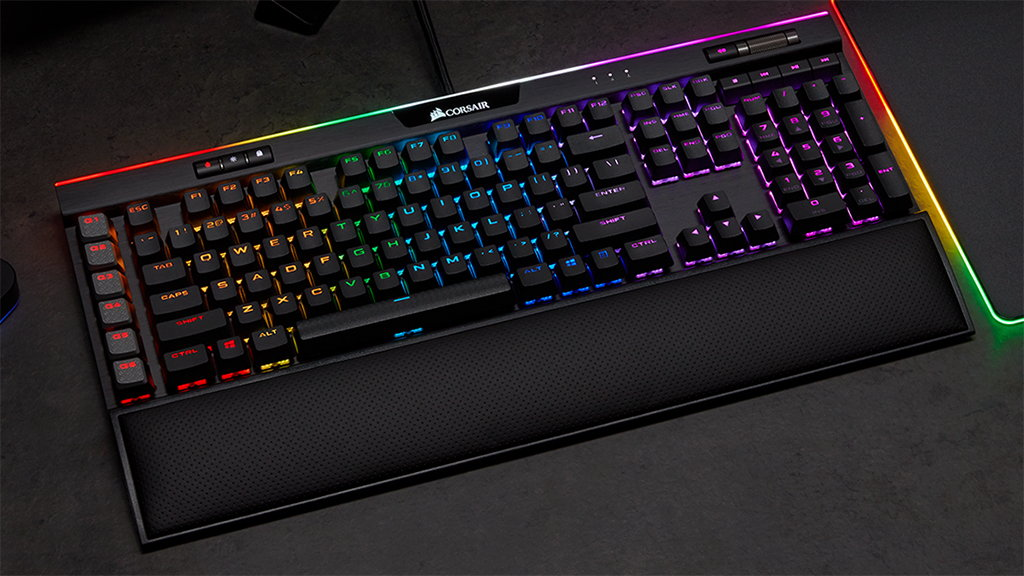 The Corsair K95 RGB Platinum XT is a flagship gaming keyboard that delivers exceptional performance and customization options.
Switches: Utilizing Cherry MX mechanical key switches, it offers various switch types, including Red, Brown, and Blue, catering to different tactile preferences.
Backlighting: With per-key RGB backlighting, you can customize each key's color and lighting effect to match your gaming setup. Corsair's iCUE software provides extensive customization options.
Design: The K95 boasts an aircraft-grade aluminum frame for durability. It includes dedicated media controls, a detachable wrist rest, and six dedicated macro keys for in-game shortcuts.
Macro Keys: Six dedicated macro keys on the left side of the keyboard allow for quick and easy programming of complex actions.
2. SteelSeries Apex Pro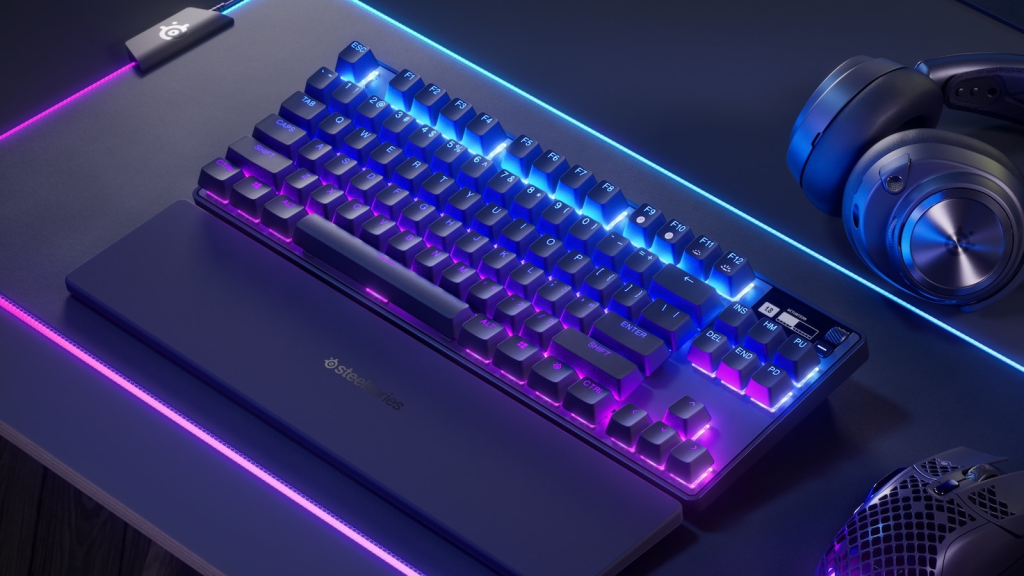 The SteelSeries Apex Pro is a highly customizable gaming keyboard that adapts to your gaming style.
Switches: It features OmniPoint mechanical switches, which are adjustable for actuation from 0.4mm to 3.6mm, allowing you to fine-tune your typing and gaming experience.
RGB Lighting: With per-key RGB lighting and customizable zones, you can create dynamic lighting effects that match your gameplay or mood.
Design: The aircraft-grade aluminum frame provides durability, while the detachable magnetic wrist rest enhances comfort during extended gaming sessions.
Customization: The OLED smart display allows you to customize settings and track in-game stats on the keyboard itself.
3. Razer BlackWidow Elite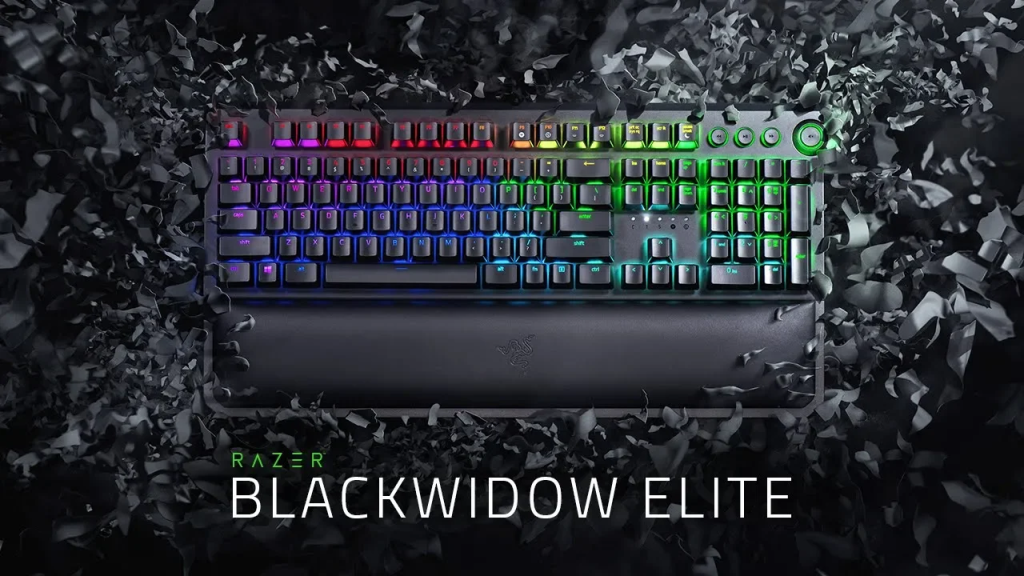 Razer's BlackWidow Elite is a mechanical gaming keyboard known for its responsiveness and customizable features.
Switches: It features Razer Mechanical Switches, available in various options, including Green, Yellow, and Orange, catering to different preferences for clickiness and actuation force.
Backlighting: Razer Chroma RGB backlighting allows for dynamic lighting effects that can sync with in-game events and integrate with other Razer Chroma-enabled devices.
Design: The keyboard includes dedicated media controls, a multi-function digital dial, and a plush leatherette wrist rest for added comfort.
Macro Keys: Programmable macro support allows for the creation of complex macros and in-game shortcuts.
4. Logitech G Pro X Mechanical Gaming Keyboard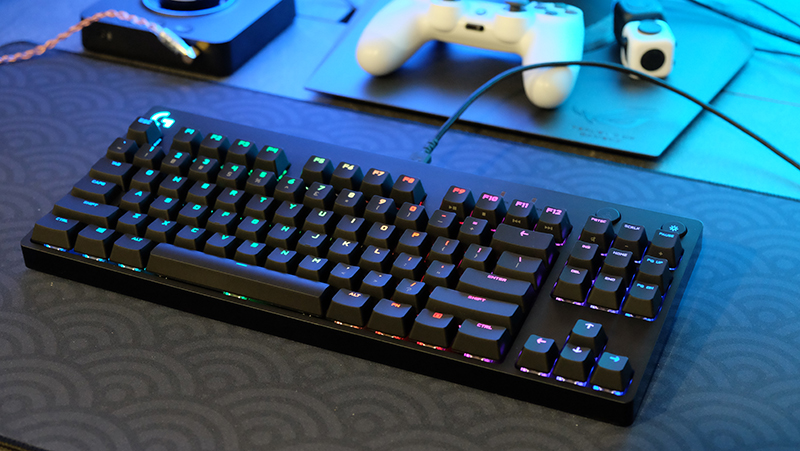 The Logitech G Pro X Mechanical Gaming Keyboard is designed for esports professionals and competitive gamers.
Switches: The Pro X allows you to swap out switches to tailor the keyboard to your preference. It supports a variety of switches, including GX Clicky, GX Tactile, and GX Linear.
RGB Lighting: With customizable per-key RGB lighting and LIGHTSYNC technology, you can sync lighting with in-game actions and effects.
Design: It features a compact and portable tenkeyless design, making it ideal for gamers on the go. It includes customizable function key macros and onboard profile storage.
Durability: The Pro X is built to withstand heavy use, with a reinforced steel backplate and keycaps designed to last.
Conclusion:
Selecting the right gaming keyboard is essential for a fully immersive gaming experience. Each of these gaming keyboards offers exceptional performance and customization options, ensuring that your gaming experience is taken to the next level. Whether you prioritize customizable switches, RGB lighting, or dedicated macro keys, there's a gaming keyboard on this list that's perfect for you. So, gear up, choose your weapon, and embark on epic gaming adventures with a keyboard that matches your gaming style and preferences.